Lady Eloise
Dog Kichi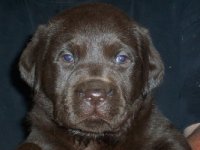 May 16, 2007, 5:53 PM

Post #5 of 6 (9869 views)
Shortcut

Re: [alicebear] Puppy become aggresive after vaccination [In reply to]
Can't Post

---
My pup just got his second jab few days ago. My pup also have the similiar symptom like what you said. He becomes aggresive and kinda of hot temper. Yesterday he vomit and diarrhea so I bring him to vet. When I tried to feed him the medicine he becomes very aggresive and likes try to bite me

Is he don't like the medicine or is it the side effect of the second jab? It shock me when he likes try to bite me

Any ideas?


For a puppy to stop eating, vomiting and loosing appetite mean he/she is feeling really crappy. Some dogs just react to their booster shots. Generally, no treatment is warranted. It can take a few days before they start acting normal again. It's common for them to not want to eat much and to feel tired.

Vaccinations are basically lower doses of a disease that the dog is capable of fighting off. You just have to give him time to wear off the vaccination dosage. Vaccines do not stimulate immunity immediately after they are administered. Once a vaccine is administered, the antigens must be recognized, responded to, and remembered by the immune system. In most animals, disease protection does not begin until five days after vaccination. Full protection from a vaccine usually takes up to fourteen days.

I wouldn't be too worried unless this continues for a week or more.




Dog behaviorist.

(This post was edited by Lady Eloise on May 16, 2007, 5:59 PM)