MOYSC
Novice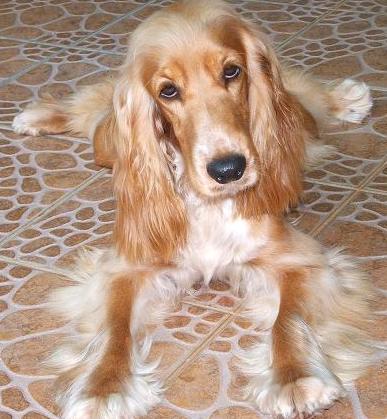 Sep 26, 2006, 1:42 AM

Post #1 of 2 (4076 views)
Shortcut

Sarcoptic Mange
Can't Post

---
Hi there,

Appreciate some help on this issue. My 2.5yr old Eng Cocker recently had recurrent sarcoptic mange infestation. Obvious signs were crusts found on parts of her ear tips and when crusts were removed using fingernail, that partcular spot will bleed.

Her previous encounter with mange was more than a year ago & was diagnosed by a mobile vet, Dr Suppiah (fr. Klang). The vet gave her a dose of Ivermectin injection and requested us to use taktic to bathe her for 2 weeks & followed by Malaseb bath for another 2-3 weeks to prevent bacterial attack on her mange wounds. No follow-up injections were given after the single dose since her mange condition was only localised to the tips of her ears and some remote parts of her body.

Recently, the same crusty appearance was found again at her ear tips. I've not seeked any consultation from any vet at the moment, as I'm not confident in using 'taktik' again on my dog. I understand it is very poisonous & can cause serious medical conditions if dosage was incorrect.
The problem is different vet seemed to prescribe entirely different taktic dosages.

eg. mobile vet had recommended 1 cap full taktik (30ml bottle cap) to be diluted with water in a 500 ml bottle, whereas other clinic vet had recommended 1 cap to 4 litres water (same cap size). Very huge difference in its dilution factor!

I do not know why it was such, but I certainly do not hope to put my dog through another episode of taktic application, as it causes my pet to become really drowsy, vommit, hair all shaved off & followed by poor appetite for at least 3~7 days - leading to a more stressful dog!

If there were other effective methods to combat sarcoptic mange or methods of prevention, pls share it here with me. Is Ivermectin injection alone sufficient to combat mange? How about Lime-sulphur dips & Benzol Benzoate (searched from internet articles) - any side effects, its effectiveness, can it be found in M'sia & mode of application & dilution factors?

Tq.