jessicaohh
ALPHA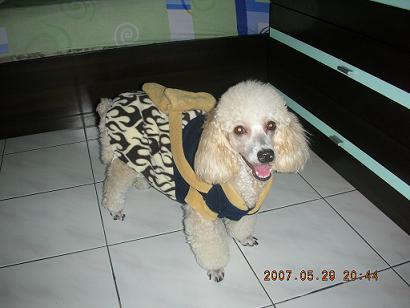 Oct 12, 2006, 5:05 PM

Post #16 of 17 (1425 views)
Shortcut

Re: [wba84] How To Potty Train My Shih Tzu ? [In reply to]
Can't Post

---
hi,

good to hear that your pup knows where to pee/poo in the room d....



however, when you bring him out, you have to teach him as well....each time u bring him out of the room, bring him to the place that you want him to pee/poo...teach him like wat u did in ur room...

soon he will also know where to pee/poo when he is outside of the room. you cant expect the pup to run into the cage (which is in your room) to pee/poo when he is playing in the living room or kitchen. normally, to them , it is too far away...unless, each time while playing outside, u noticed that he wants to pee, quickly guide him back to the room to pee and then let him out again (if the distance is not too far away)....



---

View my blog in Sasha's Blog and don't forget to sign my guestbook!

They are not 'Just a Dog'
They are my FAMILY!!!


Sasha, Sze Ern N Sheena