SupaMolly
ALPHA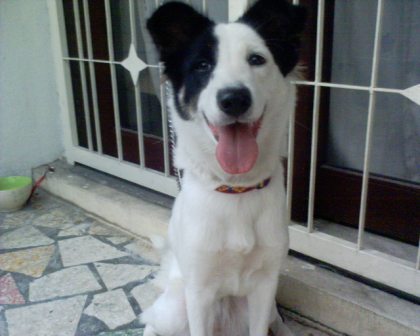 Jan 6, 2007, 4:00 AM

Post #2 of 14 (1462 views)
Shortcut


pangurban..

actually, im really happy to see this in the news. at least for tat time, the authority is doing some justice for fairness among citizens , thanks to the Association



but 1 ting tat passes my mind is, they say must get a written approval from the local authorities. then wat if the law is not jalan yet.. wat if they din make any further announcement so tat ALL high rise building mgmts know abt tis news. and in the end, my proposal din work, and they reject my dog. in the end my dog may hav to go to zzzzz



when come to tink of tis, i tink i might as well keep molly secret. don u tink so? of cos, my condo mgmt say close 1 eye




My beloved Molly looks like MooMooo

My beloved Snoopy makes 1 of the funniest beagle in the world

My beloved Lassie is the teh-est sheltie although he is a male !





Molly Gal : 16 June 2007 | Snoopy Zai : 4 Jan 2010 | Lassie Zai : 23 April 2010

| Husky Zai : 24 Jan 2010
------------------------------------------------------------------------------------------------------------------------------------------------------------


Photography Business Website coming up soon ^^