SupaMolly
ALPHA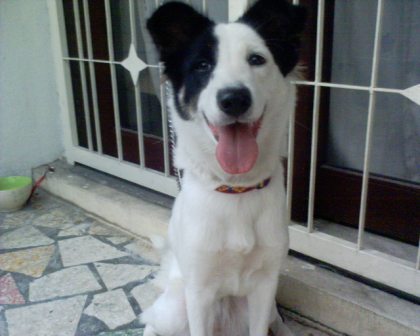 Jan 6, 2007, 4:24 AM

Post #2 of 2 (830 views)
Shortcut

Re: [Amanda85] Malaysia Culture : Meaningful Piece [In reply to]
Can't Post

---

Amanda85..

thats rite.. sinical to humans who mistreat dogs ! they should see this..but sadly many wont understand. many would jus laf away at the dog. but actually, this drawing lafs at they themselves !




My beloved Molly looks like MooMooo

My beloved Snoopy makes 1 of the funniest beagle in the world

My beloved Lassie is the teh-est sheltie although he is a male !





Molly Gal : 16 June 2007 | Snoopy Zai : 4 Jan 2010 | Lassie Zai : 23 April 2010

| Husky Zai : 24 Jan 2010
------------------------------------------------------------------------------------------------------------------------------------------------------------


Photography Business Website coming up soon ^^