SupaMolly
ALPHA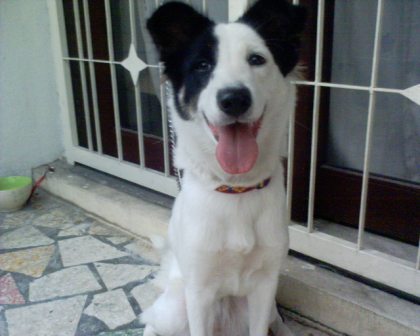 Sep 14, 2006, 10:02 PM

Post #2 of 24 (77070 views)
Shortcut

Re: [lantiserette] Shetland Sheepdog [In reply to]
Can't Post

---

lantiserette...



Welcome to our doggie world !



wow u like shetland too? is also one of my fav ! yay !



But soli la brother... i dont think there's any breeder here in Malaysia.. ermmm.. maybe 1 or 2... maybe None ...

If u can find one, please let me know.. im also curius.. kekeke !

Well, we both hope there is one.. then wil be bravo if have isnt it ?




My beloved Molly looks like MooMooo

My beloved Snoopy makes 1 of the funniest beagle in the world

My beloved Lassie is the teh-est sheltie although he is a male !





Molly Gal : 16 June 2007 | Snoopy Zai : 4 Jan 2010 | Lassie Zai : 23 April 2010

| Husky Zai : 24 Jan 2010
------------------------------------------------------------------------------------------------------------------------------------------------------------


Photography Business Website coming up soon ^^