jessicaohh
ALPHA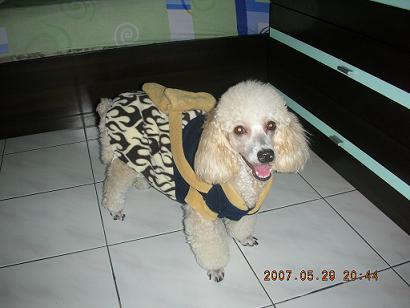 Aug 2, 2006, 10:55 PM

Post #2 of 5 (1307 views)
Shortcut

Re: [shannon75935] Extremely Serious Skin Condition [In reply to]
Can't Post

---
hi,

i am so sorry to hear the condition of your baby and sorry that i do not have any information to help you as this is the first time i am hearing this.

however, i would really appreciate if it is possible for you to update us on your pup's condition as well as the type of sickness that she is infected with. It might serve as a precaution for other members as well.....

anyway, i wish and know that your pup will be well soon. From your message, seems to me your pup is tough and is fighting for survival. So, do not lose faith and All the Best!!!!!!!!!!!!!

---

View my blog in Sasha's Blog and don't forget to sign my guestbook!

They are not 'Just a Dog'
They are my FAMILY!!!


Sasha, Sze Ern N Sheena