liz.1106
Novice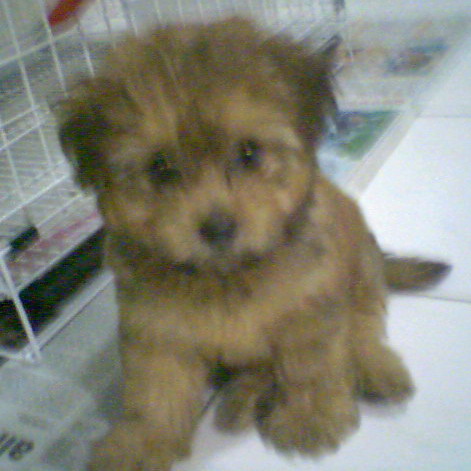 Jul 20, 2006, 3:18 AM

Post #3 of 3 (1175 views)
Shortcut

Re: [wan] Can find Pomeranian mix with Toy Poodle? [In reply to]
Can't Post

---
Hello Wan. Thanks for your reply. Indeed it's a sad thing to happen to any dogs not to mention a 2.5 months puppy. Oh well...the reason I wanted to find the same breed as my previous puppy is because after getting Furby, no other dog types look as cute or as lovable as him loh. I know it's unfair of me, but I find myself comparing other dogs (physically) to my ex-pup like, Furby's hair was nicer, Furby's color nicer, Furby was smarter, Furby was more mischievious, etc.

Somehow I just wanted an exact type that look like that.. more unique I guess. Getting a pure breed poodle is not really ideal as the hair is so curly and I don't really have time for regular grooming sessions. also less hygienic kua. I think I'm crazy lah.. perhaps thinking that can find replacement for my Furby...




I felt that I prefer that kind of size and that type of fur/hair that is not too curly and at the same time not too straight, also temperament was ok for me too. Not too noisy or naughty. Can control one lah..u know any breeders from Penang?