reddragon6450
New User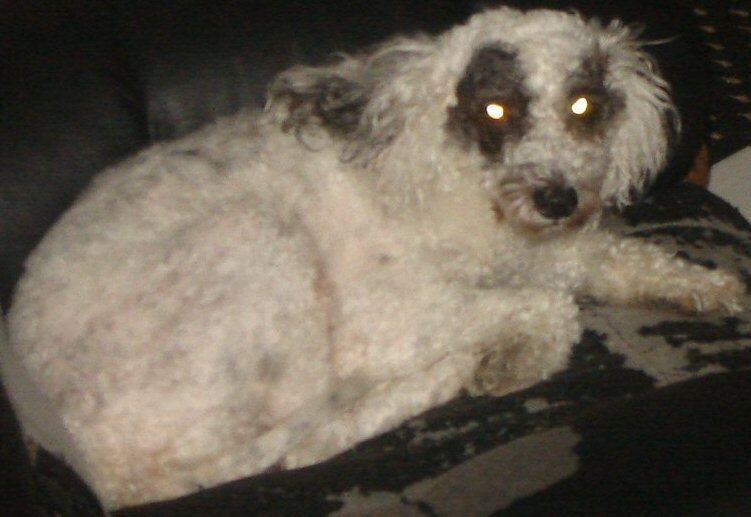 Sep 11, 2006, 7:18 AM

Post #2 of 4 (7171 views)
Shortcut

Re: [liz.1106] Coronavirus vs. Parvo (can the vet be the source of the problem) [In reply to]
Can't Post

---
I'm so sorry what happened to Furby, i thimk i lost 9 my puppies like that to. I remember when Highway 2 died, Feb. 2, from parvo, I kept his blanket and the bed we made him, you know to remember him, but it was weird; he was in his cage with his brothers and sisters, when him and his sister climbed out and went to the next door neighbors house, watch this, he was super hyper enought to climb out of the cage, run all the way to the neighbors, and eat till he looked like a ball with legs aand a head, and still run around with his brotheren. Now, just over night, about 11 hours since he was playing with his brotheren, I woke up to feed and let them out to play, when i saw him with his back ached and walking around weird, like if he was trying to it in, then about one and half minute of me trying to figure out what was wrong with him, he ppoped blood, like nose bleed blood; 100% blood 0% stool, i called this in and theysaid it might be parvo, but they couldn't help me over the phone, well he died that same day, but what i don't understand is, his health to the time he died, it was like 100% to 0% in just 11 hours...

On April 2, 2005, we had more pups, on accident, they forgot to put the pamper on my dog while I was got... Well, this batch of pups died to, one from birth defects and the other four from the same thing as Highway, on July 05... And on Sep. 12, 2005, more pups, on accident again, from the same thing as the other time, the pamper... these pups were funny, but they died from the same thing, Parvo... I know you are supposed to wait 6 to 12 months to have more dogs or pups, but everyone in my house says that they died from something they, thats way they wanted more pups... cause where we live there basiclly is or wasn't such of a thing as Parvo... till my neighbors got a new Pitbull from up north, new dog new virus... Hmmm?

Sorry for the story, I might get kicked out for not helping, but all I can tell you, is to clean your house with clorox bleach and water (1 gal. water to every 5 oz. bleach mixed). Don't keep the toys or anything for memories... I kept stuff for memories and lost a lot more... Oh, and clean the whole house, floors, tables, chairs, etc, anything Furby or anyone touched since infection and death... Thats it, and good luck... Sorry about Furby, may he rest in peace.