jessicaohh
ALPHA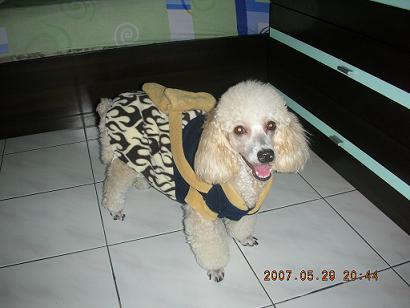 Jul 17, 2006, 6:46 PM

Post #17 of 46 (9688 views)
Shortcut

Re: [Amanda85] Can 2 months old puppy wear anti-tick/fleas collar? [In reply to]
Can't Post

---
oh really? coz the pet shop owner told me that once it's wet, it will be easier to see the skin and for me to apply directly to the skin. if not, it might just sprayed on the fur instead of the skin...but this one week, hvnt been noticing any ticks...so don think i will apply anymore.......


was thinking of getting her the anti tick collar instead......will b easier..but is it effective?



---

View my blog in Sasha's Blog and don't forget to sign my guestbook!

They are not 'Just a Dog'
They are my FAMILY!!!


Sasha, Sze Ern N Sheena




(This post was edited by jessicaohh on Jul 17, 2006, 6:47 PM)