SupaMolly
ALPHA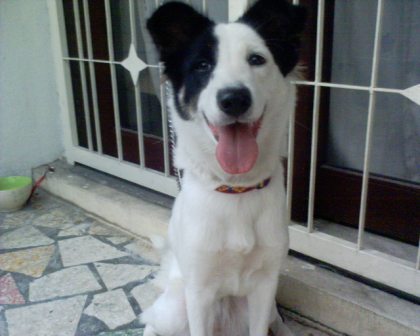 Sep 26, 2006, 3:51 AM

Post #2 of 2 (833 views)
Shortcut

Re: [mrm9679] Puppy peeing in my bed!!! [In reply to]
Can't Post

---

mrm9679..

My girl (3 mths) also peed once on my mattress (she sleeps with me)

then i found a solution. I sprayed Febreeze Extra Strength on my mattress just to get rid of the smell

the next thing i realised was : she doesnt again pee on my mattress. I tested her by leaving her inside my room for a whole afternoon. again, she din do it. she waited patiently for me to come back, then she fastly ran to newspp to pee.

it applies to my puppy, but may not apply on yours. BUT it's worth a try. isnt it? wish u good luck !

woah.. 7-8mths old. normally dogs this age should be able to be house-broken (but the owner must be persistent also...)




My beloved Molly looks like MooMooo

My beloved Snoopy makes 1 of the funniest beagle in the world

My beloved Lassie is the teh-est sheltie although he is a male !





Molly Gal : 16 June 2007 | Snoopy Zai : 4 Jan 2010 | Lassie Zai : 23 April 2010

| Husky Zai : 24 Jan 2010
------------------------------------------------------------------------------------------------------------------------------------------------------------


Photography Business Website coming up soon ^^