Kilo KG
Member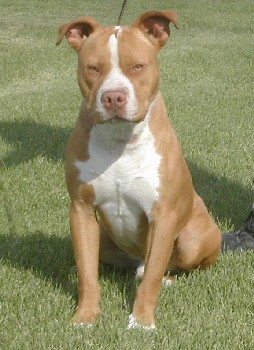 Jun 15, 2006, 6:55 PM

Post #5 of 7 (1452 views)
Shortcut

Re: [stanleyee] Malaysian Hunting/Working Dog [In reply to]
Can't Post

---
Stan, i think the Malaysian dog is called Telomian, which is or perhaps now, was, researched by the USA, apparently to determine some missing link between the Basenji and the Aussie Dingo (got this bit of info off the net).

Yeah, but people don't stop to think about the other qualities in a dog ie the true traits and qualities of a dog. Its like this, Beckham makes more money modelling than playing football. On the other hand, Ronaldinho makes shiteloads of cash playing slick football and frankly, in dogspeak, he is alpha with SCH 1,2,3 dude!!! (assuming SCH 1,2,3 are Schutzhund titles)

So whaddaya think huh? Telomian Dog becomes the Talingya Terrier or Talingja or whatever hahahahaha.










Punish The Deed Not The Breed