julie83
Dog Kichi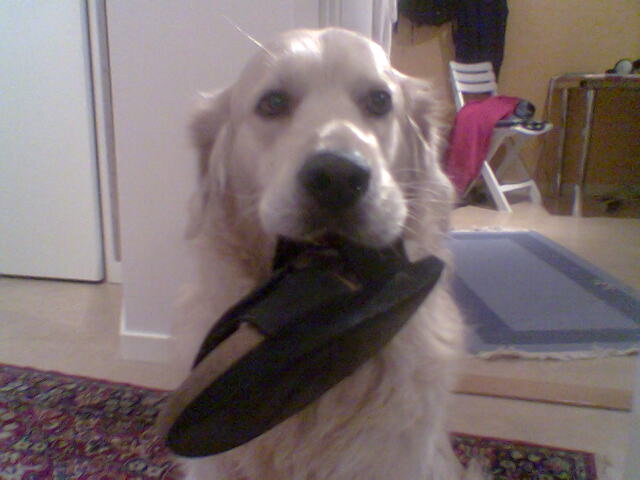 Jul 1, 2006, 12:54 PM

Post #13 of 13 (11107 views)
Shortcut

Re: [magic] Shih Tzu Affraid Of New Puppy [In reply to]
Can't Post

---
Hi, Morning to you too =)

My GR is 7 yrs old and the puppy is only 9 weeks. Apparently, my GR didn't show any dominance towards her. Perhaps, he thinks 'aiyah..she's only a puppy..she knows who's the boss here' and also i have not seen them play together. I think its beacuse my GR likes to play with older dogs or dogs with the same size as him. I don't think its the age that matters. Perhaps it can the breed. My GR loves attention but he never fight for it. He came to us every now and leave the puppy alone.

I'm just curious. Why do you have to cage BB when Magic attack her? Can you just say 'NO' to Magic and pull them apart? Don't wait until BB bites Magic when Magic goes on top of her. I think you should stop it instead. Keep a close eye on them and use 'aaa...aaa' (thats what i always say to train my puppy) when you notice a fight is on its way.
I would recommend this book to you.You can purchase it from amazon.com or maybe check at your local bookstore.


This woman is doing a tv series about how to train wild dogs and puppies on tv in Sweden. Her methods are really effective. Hope that helps




(This post was edited by julie83 on Jul 1, 2006, 12:57 PM)