Duck
Novice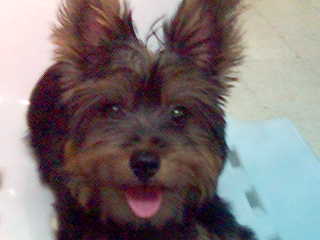 Jul 25, 2006, 7:21 PM

Post #14 of 14 (1779 views)
Shortcut

Re: [phekling19] Against all petshops! [In reply to]
Can't Post

---
Well, if you are comparing to a very well reputable breeder vs Petshop, i would say the breeder is better.

BUT the problem is how well you know the breeder? like some cases, only when you plan to visit.. the breeder let the puppies out to play, otherwise, locked up?

A friend of mine bought a lab from a supposedly good breeder, and later found out the puppy was sick and died a few weeks later. Of course he paid lesser than a pet shop. How many of us out here knows how to check a dog unless you are a vet?

Again, i didn't say all pet shop has a vet that checks. Some pet shops take puppies from puppy mill, but their vets don't really care about the pups in the shop but focuses more towards sick dogs that ppl bring in because they will give them revenue.

The particular pet shop that i am referring and saying that they are responsible do not give out patient treatment. They specialise on in house dogs, cats, rabbits, hamsters, etc. They of course owns another vet clinic that do NOT sell animals, but only treat sick pets.

champ dogs dont come from pet shop. Well, i can't verify that and i think that is very subjective too. But all i'm saying is as long as you know your source well, then it should be ok whether it is a pet shop or breeder.

on dogs that cannot be sell, only they sell it to the petshops, yes. maybe those irresponsible pet shop owners or those owners that doesn't even know how to examine a dog!