Pommymom
Novice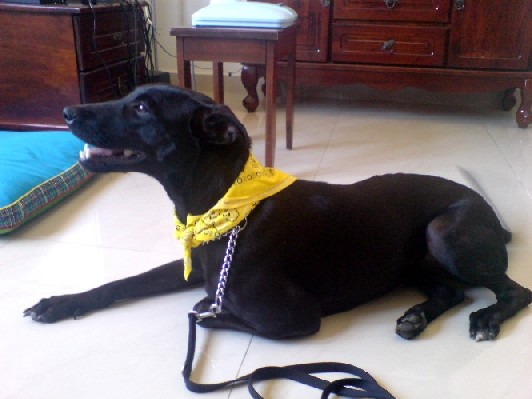 Apr 23, 2008, 11:03 PM

Post #5 of 5 (7913 views)
Shortcut

Re: [sanziro] NEED Help Urgently...Violent Dogs Attack [In reply to]
Can't Post

---
Yeah, I read about your story and can understand the situation happening. Maybe Nicky's suggestions can work, all you need is proof, so it will be fair to both parties. We cannot simply point fingers without proof as according to the law. As to be fair on both side, I personally think that your neigbor needs to be educated on responsible pet ownership and if he does not have proper facilities to own such number of dogs he should have done something else instead of feeding the dogs only and not confining them. Care does not come in the form of food only as it will create other problem as well if you were to "own" the dog as we all need to live in harmony. As because of the food the dog has "mark" their territories there thus endangering life and other resident's safety might be at stake.

No offense taken, but I felt that you have the responsibility to restraint your dog within the boundary of your premise. If it is to be taken out, it should be on leash under your supervision at all times. To save him from running over by cars and dognappers too!



As for the word "mongrel" I own mongrel too, she is on my avatar hehe..

I think even if purebreds are left stray on the street, chances are, they will be equally creating unwanted nuisance, since they are still dogs.

Hope people who own or rescue "mixed breeds" out there doesnt mind, since he is just saying the truth and maybe not discriminating?