GSlover
Canine Addict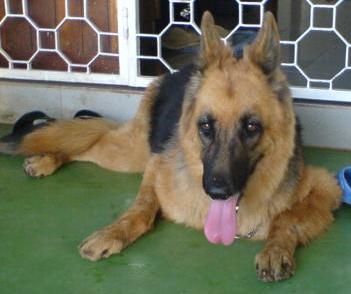 Jan 16, 2006, 6:28 PM

Post #57 of 64 (7179 views)
Shortcut

Yeah...better find a good reference GSD breeder. But I noticed that nowadays, it is pretty hard to find GSD puppies for sales. I guess GSD has been famous of having bad reputation of HD, skin & digestive problem due to bad-yard breeder. Not very in demand these days.

I initially thought of importing the GSD from Germany, found a website and it cost around RM27,000. Wow...I can't afford that price though.

About my GSD skin condition, today I have just ordered a Demodectic Mange treatment set from doggiesparadise.com, hopefully this product could cure her once & for all. She has been suffering this skin problem for 4 years. I hope this time could find the right solution for her.

I dare not take my dog for a walk during day time anymore, I usually take her run during midnite, because of her ugly skin condition. I took her run with my moutain bike. So far she does not have any HD sign yet.