tiffanyayn
Novice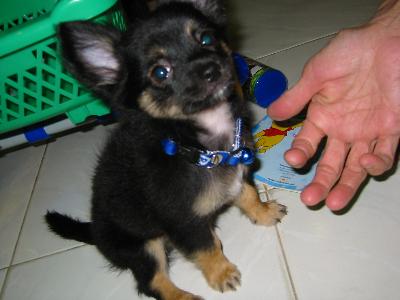 Jul 3, 2006, 6:43 PM

Post #11 of 15 (3361 views)
Shortcut

Re: [chrisong] CERT FOR NEWLY BOUGHT PUPPY [In reply to]
Can't Post

---
Hi everyone,

Wanna share with you my story. Not late to get cert but feel curious on the cert. I bought a puppy on May. Actually i feeling so sad and worry in this few weeks time as there's problem. There lot of problems happen that i feel i been threatening by the breeder. the breeder seems to be too much. The dog not been microchip yet but the breeder said if you want the cert then you need to add $$$ for the cert. I bought this dog for 1450 without cert, if add cert is another 400. so, i told him to hold my cert as when my salary out in june then i paid him for the cert and he said ok with it. In june he in outstation and he said if possible bank in to his a/c. i never bank in the $$$ as i didnt get any acknowledgement or whatever to proof i been pay for cert money. (if u in position, u will feel not secure, right?). he ask whether i not trust him or what but i as a buyer i have the right to protect myself, right? so i wait till last two weeks, my bf call him up and he increase the cert price to 450 (bcoz late already, so hard to register the puppy-surcharge)and somemore, we need to bring tht puppy to outstation for him to microchip. Moreover, he said he ownself will microchip the dog... and there's no guarantee on your dog die. I called mka before and they recommend me to get the microchip no before he inject. but do you know that it is impossible coz he will say " u don't trust me?" even last sat i called him up and ask him when can i bring the dog for him to microchip. and he called back my bf and said i rude to him and he have the right not to give cert to my puppy. Can i make report??? but i just want the cert and i don't want my dog to die... pls help and suggest

Just wanna ask few questions in regards of the certificate.

1. Can a breeder microchip the puppy itself without vet help? the breeder said there's no guarantee if your puppy die... so where the rights and rules???

2. Do the breeder need to give some receipt or acknowledgement for verification?

3. can buyer request the dog been microchip by the vet doc? who will absorb the cost?

Hope you can help me...