musashi
ALPHA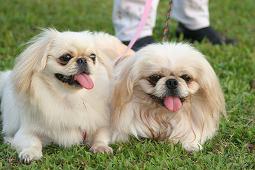 Aug 5, 2012, 5:07 AM

Post #29 of 31 (15675 views)
Shortcut

Re: [lili1218] Apartment banned dogs [In reply to]
Can't Post

---
Hi,I have been living in condo for 16 years with my dogs, I have two Pekingese and they don't make any noise, not even if some one knock on my door, I don't insatll door bell as I don't like people give me surprise visits.
I don't think there is any law started dogs are not allowed in condo /apartment,. but there is only house rules stated no live stock or animal is allowed in condo/apt..but yet still have many people with rabbits,cats, birds or snake as pet in condo. what is more dangerous ? I think snake will be caused more problems if they snake out :p
The condo management can only give u warning and they have no rights to remove your pet, your pet is your family member, not anything they can remove, worst come to worst, they might request DBKL or MPPJ to issue u summon. The security guard in the condo has no rights to take away your pet caused theie job spec is to ensure the secure of the property.
But as a responsible condo owner, we have to ensure our dogs does not run loose in condo area, No poo or pee in the condo surrounding,
They are human who are worst than our dogs who pee at the stairs,vadalism and make noise. Our dog is more behave than human.
Having a dog in condo is not a crime...if you dogs react to door bell, i would suggest you uninstalled the door bell. Tell your friends to make appointment if they want to visit you.

I am the man with dog's name