mousechee
Member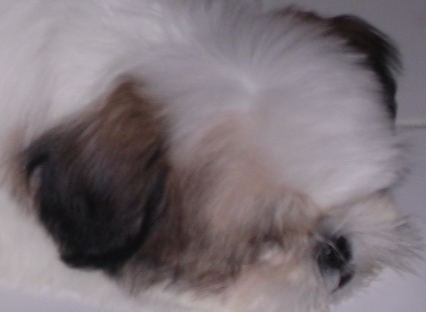 Nov 10, 2005, 8:41 PM

Post #1 of 8 (9720 views)
Shortcut

Tommy has a cherry eye on the left. Brought him to my regular vet this morning and he was given a jab and 5 days course of medications.

There are two vets there, so I shall refer them as Senior and Junior.

Senior Vet is on holiday, leaving only Junior vet around, whom attended to Tommy.

I understand that medications will not solve the cherry eye problem. I was told by Junior Vet that Senior Vet only do Removal Surgery.

I had surfed around the net and read a lot about these two options

1)Removal Of Gland

2)Replacing/Tacking of the gland.

I understand the pro and cons of these two options. I would like to know whether it is a common practice for vets in Malaysia to do removal only or is it just my vet.

Does anybody have any experience regarding this? Had anybody had their furkid's cherry eye removed? I would like to learn more before I send Tommy for the surgery and understand better rather than having regrets later on.

Price for the removal surgery including an e-collar cost $270 btw.

Thanks in advance.