JoeSmith
K9 Maniac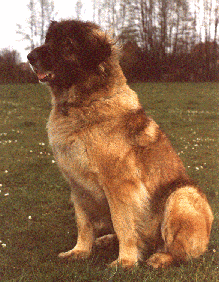 Oct 31, 2005, 7:56 PM

Post #3 of 5 (1507 views)
Shortcut

Re: [bettawalk] Toilet traning a 8 month old [In reply to]
Can't Post

---
Well, if you have a crate for your new family member then use the crate as a training tool. He will not mess up his crate; hence, he will control when inside.

Take him out after each meal (within half hour) to give him a chance to eliminate his bowl and bladder. With 8 months of age, he should be able to control between the meals. Donít forget to take him out (his toilet area) first thing in the morning and last before retiring at night.

During the day watch him like a hawk (if you have time to do so, otherwise crate him) and the moment he starts to circle you say loudly NO and carry him to the toilet area. Praise him as like as you have won the lottery when he is doing it there. He should get the idea and being housebroken within a week. Make sure that you use the enzyme cleaner to remove any trace of smell from all the accidental pee & poop areas. Good Luck.