leecy
Ultra ALPHA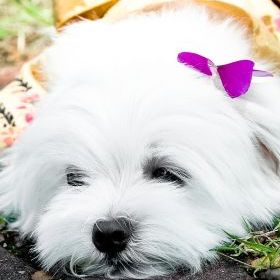 Oct 28, 2005, 11:26 AM

Post #96 of 98 (1988 views)
Shortcut

Re: [koolfang] Rottweiler Breed [In reply to]
Can't Post

---

koolfang

nice to meet u there, I dont mind ppl to be sarcastic & I love rude ppl.

As long as u forget abt my username & focus on the topic, no matter how rude or how sarcastic u r when u reply, I don't mind.

Well, I am not trying to discuss a dog with cert is better or a dog without cert is smarter. Definitely there are many of good traits mixed breeds & bad health's pure breeds.

What I am trying to tell is we shouldnt BREED a dog without cert. Telling this doesnt means we shouldnt OWN them.

Of corse, a dog with cert doesnt means it review ALL the generations of the ancestors. But this is the best we can trace, & the best choice in malaysia is through MKA.

Although the certificate only listed 4 generations of the ancestors but at least it is better than we don't know at all.

As u said a champion dog doesnt means will passes a champion traits. Thus, it is irrelevant here if u feel that ur APBT should be bred.

Unlike humans, dogs matured & capable to mate after 1 year old, they are not going to recognise who are their brother & sister, who are their parents, grandparents... ...

For ur example, u are proud of ur dog without a cert. Im glad, & congrats u abt that. Then u said as he posseses good traits, u wish to breed him.

My advice to you is dont breed as you dont know his background. You might inbred him. He wont recognise if a female APBT is his family or not. You might want another APBT like him but it might turn out with something else.

You said you able to trace the background of ur APBT. But lets be realistic, as i said earlier a dog can produce spring after 1 year old, & they will produce not only 1 pup, sometimes dozen. Your APBT might have thousands of "family members" & it is impossible to trace all. with a MKA certificate, at least u can compare four generations.

Unless you do own bro, sis, parents, grandparents, grandgrandparents and so on under 1 roof, or else you might risk ur dog to inbreed.

A purebreed being registered is a result of the expert breeders who able to breed a particular dog with constant characters, looks, temperaments, behaviours, abilities for a specific purpose or some purposes for many generations.

Well it is impossible to register your dog to MKA but you can find another APBT which posseses the same trait as yours. But if you are keen to register, then you have to create a new breed, and make sure your breed of dog will constantly posses the same traits as the previous generations, then u might be able to register 1.

Well abt breeding for money, it is not an issue here since we shouldnt breed juz for money no matter breeding with a cert or without.

& of corse we wont know who is the 1st to born, but u must understand that no matter what breed of dog, toy breed or working breed, the 1st to register have to be one which have proven results of consistency which means the we can expect what the future litters will be.

What i mentioned applied to all breed of dogs since im discussing abt BREEDING. And for ur info, Im not only toy breed lover, I used to raise champion rottie & GSDs since small.

If you really proud of what your dog is now, & wish to get another like him, the best way is not breed him with another female, the best way is to trace back who is their parents since your dog posseses their traits, and here comes the importance of RECORDINGS on the cert, not the sheet of paper.








Regards,

Yang

(This post was edited by leecy on Oct 28, 2005, 11:35 AM)