JoeSmith
K9 Maniac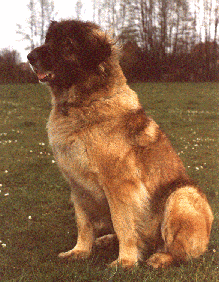 Sep 2, 2005, 6:36 PM

Post #4 of 7 (882 views)
Shortcut

It depends on the food you offer. A dog on BARF diet might have to poop every second day only or very little daily. On the other hand, a dog on kibbles would need to go after each meal; means at least once a day and would poop a relatively large amount. Donít worry, as long as the poop looks normal and the dog is happy & healthy, nothing to worry. A dog has to pee more often when he feels hot and, he would show some signs of stress when he has to control for to long. Not enough water will cause kidney problems and if you make him to control for to long, he might refuse to drink (bladder full already and no chance to pee) - both not good.

Sorry to hear about the very timid behavior. Your dog was socialized? I guess that your dog is alone in the house most of the time or has just you as his companion and not many visitors disturbing your home.

In this case, it might be normal that he feels stressed when anything different happen.

To reduce that, you have to expose your dog more often to different situations and/or join some group activities.

Never comfort your dog when he shows those signs of fear. Ignore it, otherwise the comforting talk does some sort of confirmation to the dog that his fear was real and something worth to remember. Try the opposite and do not force the dog to approach new things. Let him do it on his own pace. Just ignore him and YOU approach the strange situation, you make friends, etc.

Your dog did bond with you and will watch you and how you handle the situation. Best of all, he will not put to much emphasize on the issue and might forget the fear and bad experience rather soon. The next time, he might feel much more brave and slowly but surely, the situation will improve.

However, get used to the idea to own a timid dog and make it a habit to approach new situations slowly and step-by-step.Good Luck.