phekling19
Member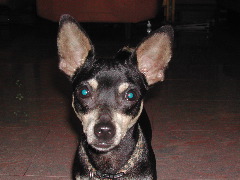 Jul 21, 2006, 7:24 PM

Post #10 of 163 (40787 views)
Shortcut

Re: [jessicaohh] Best Vet and Petshop in Penang [In reply to]
Can't Post

---
Oh...ya, then I think is the Bagan Jermal there one. Near Penang Chinese Girl School..

Well, the vet is experience but they are not to humane anyways. They dont treat animals properly. Some more, they will judge what car you drive and how much they charge you! That's extremely true! My dad's encoutered and my friend's mum's encoutered that before!

One time my dad drove his merz and brought stray dog there for treated (that time peng-aun closed), they charged my dad my RM200. Another time my dad was busy, he asked his driver to use lorry to send one stray dog from chicken rice stall to see vet because his leg had a wound. Then they saw my driver wore sloppy, drove lorry some more, they charged only RM50 something.

See...it's not right simply charge. To me, I think no matter rich or poor, if the fee is RM50, then just charge RM50. Dont over charge the rich and and poor.

I dont know how you feel about that lah... That's my own experience. I wont go there...

K9 is diff from Dog'r'us... Sorry, K9 is located at Mecalister Road, opposite of Sister Fried Koay Teow.
A Hopeless Dog Lover and love dogs as if no tomorrow ...

NO CRUELTY TO ANIMALS


www.dogster.com/?188399.