musashi
ALPHA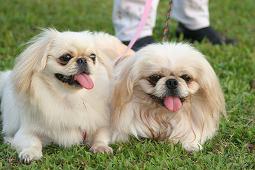 Aug 2, 2005, 3:16 AM

Post #2 of 2 (1005 views)
Shortcut

Re: [webber] MPSJ new policy on doggie [In reply to]
Can't Post

---


What a world they try to make it here?

Anyone want to raise it up?

pls feel free to comment



They just try to make dog lover upset and later when the dog lovers are tired with the rules and hope that all the people will give up having dogs as a pet.then this country will no longer have dogs.

Those people are not dog lover or pet lover, there is no love in thier heart,they don;t understand how we feel and just simply come out with a rules that control the popuklation of dogs..



Imagine,Subang Jaya is such a huge area and only 3000 license were issued in a year,I believe the population of dogs definitely more htan 3000,more people will apply for license if they don't make such stupid rules.


I am the man with dog's name