ai_ney
Ultra ALPHA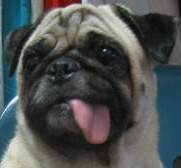 Jun 10, 2005, 7:02 PM

Post #2 of 5 (1022 views)
Shortcut

Re: [kelsey] we had to put him down [In reply to]
Can't Post

---
hi kelsey,

tears were in my eyes when i read your blog... i could almost feel how you felt... there's this little black puppy near my house who looked like she needed vet attention, but the mother would not let me take her puppy away... the puppy is so tiny and barely hanging onto her dear life, but still surviving... i'll try to take her again...

i agree... these ppl who abuse animals will burn in hell!




Sookie's Photo Gallery
DON'T BREED AND BUY, WHILE HOMELESS ANIMALS DIE.
EVERY DOG SHOULD HAVE A HOME.