gladyslcp
Member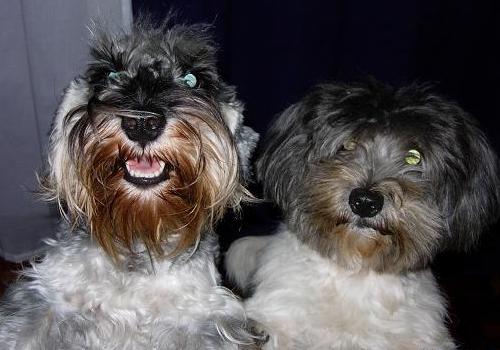 May 10, 2005, 11:07 PM

Post #2 of 23 (2224 views)
Shortcut

Re: [kewvirus] recommendation for grooming [In reply to]
Can't Post

---
Hey... if around Subang, there are a few....

1) The Sherithans (SS15, near McD) = the grooming & price is good RM60, but the way they handle the dogs are a little rough (maid)... I've a timid dog that need to warm up with before she lets her guard down, her visit to this groomer always very traumatising!

2) My Pets (Taipan, next to 7-Eleven) = Belongs to the husband of the owner of 'The Sherithans'. Grooming are send to The Sherithans....so, sama-sama la...

3) Collars & Paws (Taipan, opposite Guardian) = Grooming is good, price is costly RM80. They are ok with the dogs.

4) Happy Doggies (USJ Court 7, at the ground floor of the flats) = Price is also RM80, grooming good also but dun like the way she groom MS, she tend to cut off a little too much fur off the legs which make MS look a little weird (I am sure can tell her before hand not to cut too much). But her relationship with doggies is superb. Even my timid dog find it a pleasure to go.

So, what i would do is, i will send my timid dog (rumba) to Happy Doggies, and send my MS (Sunshine) to Collars & Paws. But sometimes if i cant get appointment at Collars & Paws, I will jus send both to Happy Doggies, since both also happy being there...

Hope the above is of help to you.




Gladys (Sunshine & Rumba)