Goldii
Dog Kichi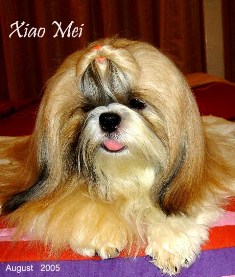 May 15, 2005, 5:50 AM

Post #8 of 12 (1531 views)
Shortcut

Yah, I think it is better that the Vet. Dept issues the license. Why?

Here in Klang, MPK issues them. But you have to get it from a department which controls disease Vectoring such as rats, cockroaches, flies, dirty hawkers....&......dogs....!!!!!!

Do they know that there ARE Large dogs, big dogs, medium dogs, small dogs, miniature dogs...etc

and there are close to 235 breeds? I doubt so. I can only have two chihuahuas in a LARGE bungalow

whereas in an apartment somewhere lastweek, some bloke have 30++ CATS!!!!



How can we face the world coming 2020 when we are flying backwards



Cheers,

Goldii