leecy
Ultra ALPHA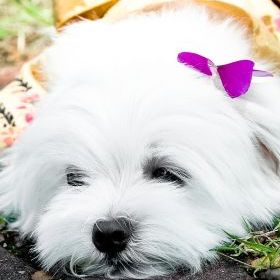 Jun 30, 2005, 4:15 AM

Post #20 of 25 (2666 views)
Shortcut

Re: [charlenealvin] I need small breed puppy [In reply to]
Can't Post

---

charlenealvin

this min pin is really small, well how small.. it is bigger than chihuahua but smaller than shih tzu, & this dog is not like other min pins, she is very obedient. not to praise her, it is true. she never bite things at my house, never being destructive, din jump here jump there & never bark unless you cage her (she will cry) or saw stranger (seems aggressive to stranger). anyway she will be fine after she approach to new ppl few times.



at 1st when we found her she seems aggressive too, but then i realise she is being protective. after few times i feed her she start to approach me & become very close to me. so my advice is if you got a chance to bring back the dog, dont touch her for the 1st day, then after 1 or 2 days, you already feed her few times, im sure she will go close to you & get attached to you.



Do consider b4 decide.



Yang






Regards,

Yang