musashi
ALPHA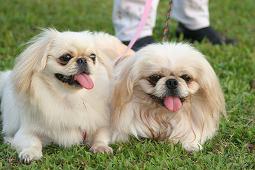 May 1, 2007, 2:50 AM

Post #111 of 120 (27088 views)
Shortcut

Re: [kien29] Jungle Trekking @ Tmn Pendidikan Bkt Gasing on April 23th, 2005 - ROUND 52 !!! [In reply to]
Can't Post

---
mo lah, I saw you and Rossi durign the training, unless that girl is not you ?

wanted to say hi but couldn't coz you are very contrated on training.

Your trainer is thw MAT Saleeh right ?

I am also trying to train my AYAKO...

AYAKO is Pekingnese,not so easy to train I guess, but just have to try lah,

she don;t really follow my command,she won't walk if Jiro not around. She alwyas follow Jiro's footstep only.

anyway,hope you will be able to join us this comming week,last week was a lot of mud and slippery,

i fall down because Jiro was cahsing after his girlfriend..so my whole butt is mud...

bothe of them became so dirty after the trekk...so if you are not ready to get dirty...

mmmm...


I am the man with dog's name