kewvirus
Enthusiast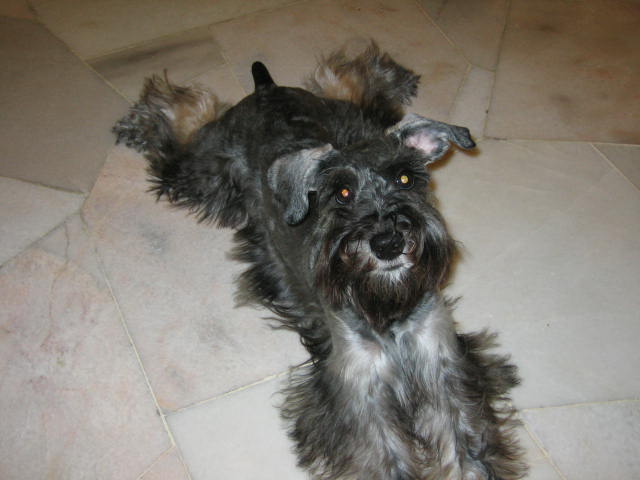 Apr 1, 2005, 1:34 AM

Post #1 of 7 (880 views)
Shortcut

WHAT HAVE THEY DONE TO MY MS!!!!
Can't Post

---
im so mad these few days , because im wondering wat the petshop done to my puppy . after i brought my jayjay for grooming n injection , his butt was red n swollen that wasnt present before . well this was not the thing that i feel mad for.

few days ago he sprain his leg , so my mum brought him to see the vet. u know wat happen when jayjay reach the clinic??

he start shaking n shivering n even peepoo twice on my sis ( he never done this before and we brought him to that clinic few times before) , i wonder why he seems so scare when he go to the clinic n once he saw the vet he became so nervous n really shivering n cant stand properly . What happen!!!! what they did to my jayjay when i brought him to the petshop for grooming n injection.



when he peepoo on my sis , so she bring him to the toilet in the clinic , then jayjay seems to be so scare n still shaking..... n hide behind the toilet bowl . OMG!!! hati sakit!!!!!!

then we decide to bring him outside of the clinic for a walk(while waiting for our turn) since he so scare. when he is out of the clinic he stop shivering n shaking anymore , not so scare as before.

after that we go in to the consultation room n when jayjay saw the doctor he peepoo again n show that he is so scare..... for no reason? ( because before that when we brought him to the clinic he seems to be so active and barks at other dog n small kids , but that day he neva bark at all n shaking for the whole period while he in the clinic n saw the vet)

WHAT HAVE THEY DONE TO MY JAYJAY WHEN I BROUGHT HIM FOR GROOMING N INJECTION?? WHO KNOWS HOW CRUEL THEY ARE!!!!

i wrote this jus wan av1 to beware that some petshop realli ...... u know what i mean....

I SWEAR I WILL NEVER BRING MY JAYJAY BACK TO THAT PETSHOP ANYMORE!!





WHY SOME OF THE PETSHOP STAFF LIKE TO CHEAT????


....