Goldii
Dog Kichi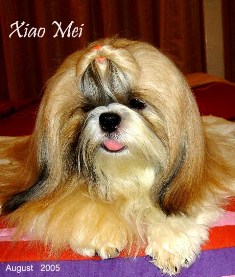 May 31, 2005, 2:39 AM

Post #5 of 10 (1307 views)
Shortcut

Re: [robros] dos licence in shah alam [In reply to]
Can't Post

---
It is begining to look like it is not the Muslims but our very own Malaysian Malays!

How to look forward and be tolerant about pet rearing? Are ALL dog owners bad? Why ALL dog owners must be punished? What about cats? Doing away our dogs, will not make us love cats more. It will create hatred for cats.



Just punish the guilty ones!

We will support such move.

We may even give them hard knocks on their stupid heads

!! Getting rid of dogs, snakes, elephants, pigs....will not make Malaysia any smarter and better than the rest of the world . Using our brains to come out with a more clever and happy situation is what it matters. Can we REALLY tell our children the actual truth that in future, they cannot have a dog as pet while the rest of the world can? Really?

Simply coming out with a blanket covering all these so called bother would not create any heartfelt unity but a dark and hidden social hatred deep inside!



Come on Malaysia, (councillors) you can do better than that!

Regards,

Goldii