Cutely Baby
Dog Kichi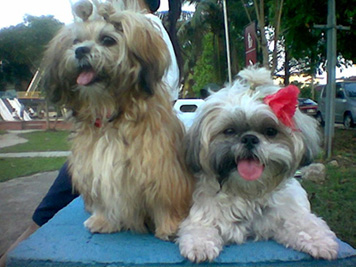 Mar 5, 2005, 5:03 PM

Post #1 of 3 (797 views)
Shortcut

Who can told me this is wht breed?
Can't Post

---
today my frn jst give me a small breed doggy!coz the 1st n 2nd owner also no time to take care of her!!so i adopt her n give her a home!

Before that he told me is a shih tzu,same big with my baby!

but when we saw her...she so tiny n cute! she look like maltese n silky terrier!she is orange brown colour!so we also dunno she is wht breed!! anyone can told me? her body n face so small 1!!

she is very cute n active! i with my frn love her so much!i will take care her n love her very much!

now we call her 'xiao xiao'...coz she really tiny!!she is my 2nd lovely kid!! i will try my best to love her!!!