caesar
New User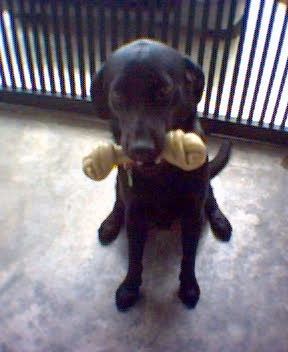 Feb 18, 2005, 12:05 AM

Post #1 of 1 (1353 views)
Shortcut

Black lab with white hair (adds character??)
Can't Post

---
Hi All,

I was wondering if someone could give me some advice. My black lab, about 1.5 yrs old has got white hair on him.

Everytime i see him, its seems like he's getting more....although its not really that much, im getting worried.

Is he too stressed out? :)

Any idea on how/ or whether i can stop the white hair condition from worsening? Thanks you.....