TysonBoy
Novice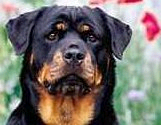 Feb 4, 2005, 8:18 AM

Post #1 of 4 (1568 views)
Shortcut

Advise needed on Shih Tzu Potty Training
Can't Post

---
Hi! Wud really appreciate some advise on Shih Tzu potty training. I just adopted a 8 month old Shih Tzu. From the owner, it was boarded in a petshop and now it is with me. I have checked with the former owner about his potty routine .... basically the Shih Tzu does his biz on some newspapers. (the former owner wud use the training aid liquid). When I checked with the petshop people, they said they wud lay some papers for the shih tzu do his biz.

Funnily, the newspaper thing doesn't work for me at all. My boy doesn't recognise the newspaper as the place to go ..... I have also used the training aid liquid, but it didn't do a thing. The few times it had pooed was on my kitchen mat! I suspect it has peed on the sitting room carpet. I can't catch him peeing cos of his long fur and he squats! I have been very watchful on his movements and infact twice when he was arching his body to poo, i quickly remanded him and brought him to the area where I wanted him to poo .... he didn't poo ... so I stayed at the same area with him, trying to encourage him to go but he just woudn't go .... much later he went at the kitchen mat although I reprimanded him ...... I do believe he is toilet trained cos he doesn't simply go ... he does his biz about twice a day .... for me a non-toilet trained dog wud just go any time it wishes that may be continously during the day .....

So please, help me out here .... it doesn't matter if he doesn't go on the newspapers .... the papers was placed only for his familarity ... I am very happy if he could just go on the garden which is the best for me .... Thanks!!