Esther6281
ALPHA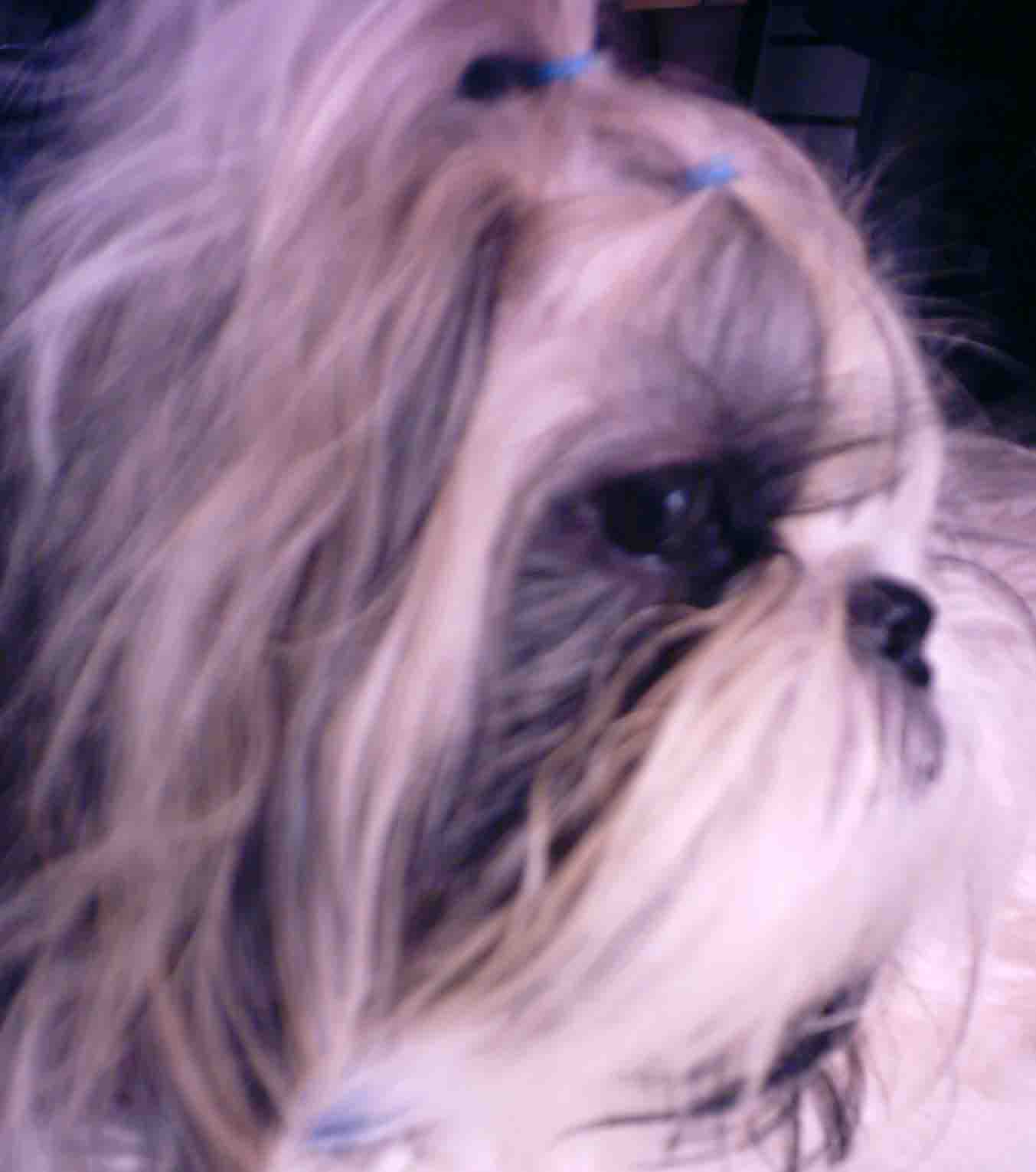 Jan 24, 2005, 8:50 AM

Post #4 of 11 (1401 views)
Shortcut

Re: [valerie_000] Hi Eeveryone!!!!! [In reply to]
Can't Post

---
waaaaa. my two best friends welcomed u, i also must lah! hahahahahah! i have a 9mths shih tzu. compared to misterstan and crazymouse's shih tzus, mine is the most normal, over friendly, over human-sociable shih tzu. hahahahahahah!

my precious poochie is called BB, pronounced just like yours, except that BB's a male and the double-B stands for BabyBoi. It's really B.B. Chong. I didn't wanna call my precious pooch "B-dot-B-dot", so I call him BB only lah.



Do list yourself and Bibi in the shih tzu list. Welcome to the family of doggie lovers.



Love, BB's Mommy



BB Appreciation <<-->> BB ~ My Baby, My Love, My Everything, My Reason For Living


BB Shares Goss-Fest <<-->> BB & Snowy, Sitting under a Tree, K-I-S-S-I-N-G ~ Gossip is F-R-E-E


BB Photo Album <<-->> Puppy Love ~ BB Photo Compilation


BB Dedication <<-->> Doggone It! BB @ Dogster! ~ BB Blogs 2!!