Goldii
Dog Kichi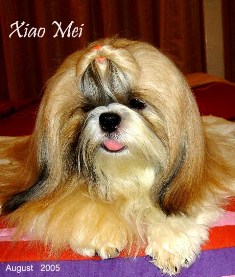 May 25, 2005, 9:44 PM

Post #5 of 6 (834 views)
Shortcut

Re: [khoo262] Free of Stray Dogs and Cats in Five Years Time [In reply to]
Can't Post

---
Yo!!

Can be Free of Dogs, Cats, Pigs.....meh?



Where in the Universe have a multi-race country can be like that? Crazy ah?



Unless you also be Free of other people also!



Why like that? Nothing better to do ah? So stoopid lah!



Let us all be a country that the other Nations can admire and respect instead of stooopid ideas like that!

Now also want to get rid of cobras

. Why don't we teach children how to handle a situation when confronting dangerous snakes instead?

or maybe some councillor may want to suggest that the nature society should help if they want to save the snakes by pulling out ALL the fangs of the Malaysian cobras country-wide so the bite is not deadly

. The last time, some bodoh wanted to cull elephants

because they come out to disturb some people planting bananas!!

Then yesterday, a newspaper says that some dude got angry and want to kill wildboars because they broke into their houses (staying near the bushes) and also bite their dogs! Wah! maybe the next time, the pigs may pick their locks and disarm their alarm system, tease their maids and rob them!

Har!Har!

Why our country begin to be like that?



WHY don't we live and let live and love Nature's gift of Animals? They love us too.



Regards,

Goldii