ladee_m
Doggyman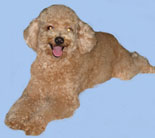 Jan 20, 2005, 6:18 AM

Post #2 of 3 (1145 views)
Shortcut

Re: [trish_lim] Grooming at home [In reply to]
Can't Post

---
Hi



Dunno if u stil need any contact for mobile home groomer... I was going thru the classified & remembered that u ask for contacts... so here is one if u need... I dunno how good are they... just came across the add so tot u may be interested...



Only small breed (RM30-RM60 ++) Please call 012-602 0712



CLICK ON =>Poodles' Friendly Gang List

I wonder if other dogs think poodles are members of a weird religious cult.