Esther6281
ALPHA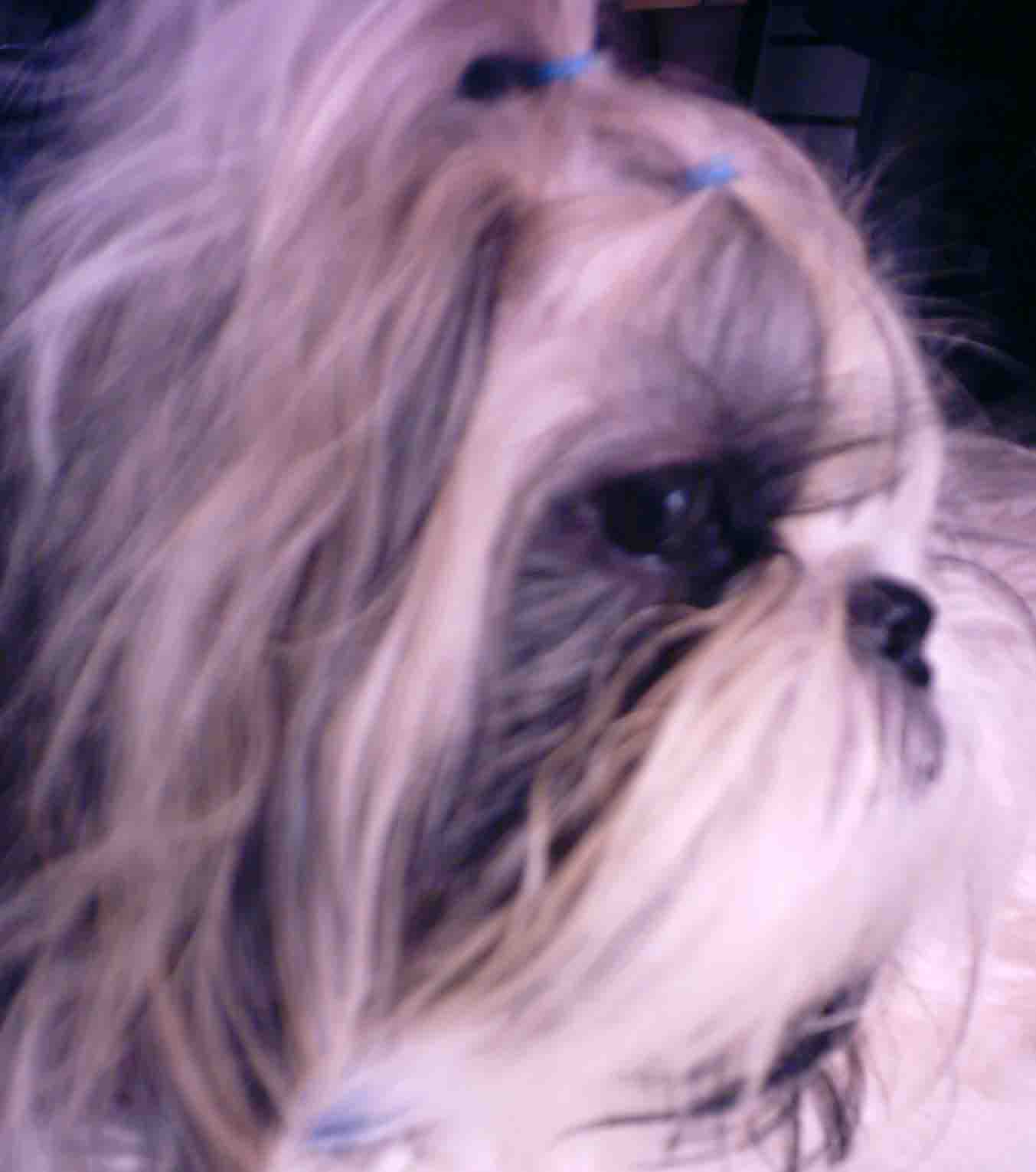 Jul 16, 2004, 9:25 AM

Post #1 of 5 (2198 views)
Shortcut

Shih Tzu potty-training trauma
Can't Post

---
I've got a 3mths old shih tzu (name:BB) who's always been let to run around the house freely and has always been very well-behaved until recently when I started staying over at his "Daddy"'s house and have to leave him at home if I have any work call. I do modeling for a living and I have a lot of freedom to take him everywhere I go, even to work, till recently (because his "Daddy" thinks that I'm pampering him too much) and he's been developing really bad habits like:

#1 - doing his potty business everywhere except on the special piece of paper

#2 - barking at me furiously when I do not take him upstairs with me

#3 - jumping, clawing and biting me

BB knows that I love him a lot and I think that both of us may have developed "separation-anxiety" because I always feel awful to leave him at home even when there's someone around and he always looks sadly at me through the glass door if I leave without him.



However BB would always always greet me with joy, lick my face and kiss my lips passionately whenever I come home but he would then start all the 3 problems that I have mentioned above in about 30mins... This is really tramatizing me cos I can't sleep well at nights thinking about my poor BB and all the terrible habits he has developed lately...

Should this continue, is it advisable that I send him to a puppy obedience class after his last vaccination? He still has one more vacin to go this coming July 24th before I can let him associate with other dogs... I heard that obedience classes are a torture to puppies because trainers use chokers to choke the dogs into fearing something in order for them to obey the trainer's commands... Is this true?



From, Esther, BB's "Mommy"

Love, BB's Mommy



BB Appreciation <<-->> BB ~ My Baby, My Love, My Everything, My Reason For Living


BB Shares Goss-Fest <<-->> BB & Snowy, Sitting under a Tree, K-I-S-S-I-N-G ~ Gossip is F-R-E-E


BB Photo Album <<-->> Puppy Love ~ BB Photo Compilation


BB Dedication <<-->> Doggone It! BB @ Dogster! ~ BB Blogs 2!!