Polluxx
Enthusiast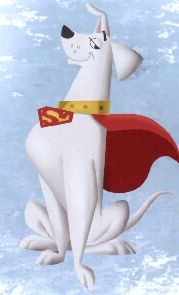 Jun 17, 2005, 10:54 PM

Post #65 of 68 (10031 views)
Shortcut

Re: [mhazman] Where to find good SV type German Shepherd Dog [In reply to]
Can't Post

---
Azman,


Currently still an impromptu training session, hopefully we can form a club soon . . . but we r looking up to KL team to take up the cudgel & lead the way . . . he he he






You'll probably make more mistakes along the way . . .


makes tonnes of mistake...

, tht's why am going back to foundation work starting wt socialisation, drv building works wt Obed in between.




Our northern kakis are a bit quiet these days.. If they can be more active . . .


my sentiments exactly, . . , I believe quite a no. of them are very knowledgeable . . . if only they will just come together get something going in the North. It will be a strong boost to the interest of ScH in our country.

So to all the Northerners (incl Perak) who reading this, ... time to step forward and do something . . .





Cheers






"Show me your dog and I'll tell you what manner of man you are."
(GSD Founder - Capt Max V Stephanitz)