wong_fui
Novice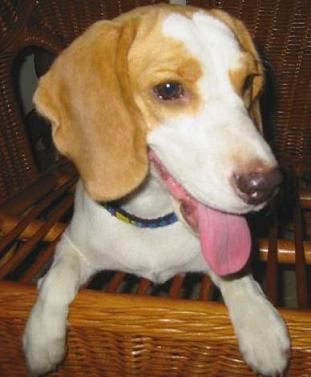 Jul 5, 2004, 7:59 PM

Post #9 of 12 (3032 views)
Shortcut

welcome to the world of beagle

.no problem for us to meet but ur beagle has to grow bigger 1st,otherwise my lola will be too rough for her if they are playing.whre is your location btw?

as for your pee pee n poo poo prob....u must train immediately.u will of coz experience these stuff everywhere,@ least for the 1st 2 weeks or more.I suggest you paper train her.as soon as you find pee pee spot else where,get some newspaper immediately n absorb it.then clean the spot with soap or floor cleaner to eliminate smell.Then place the paper to where you wan her to pee pee next time.u must find a permanent spot and dun change all the time,eventually it will find the spot because of the smell.

poo poo in the cage?not advisable....u must make a small partition in the cage if the cage is too big.the reason is if there is no xtra space,he won't poo poo inside but u must be committed to bringing him out to poo after each meal.

of coz,for best tips of taking care of beagle,pls go to kinokuniya and invest in a book about beagle.trust me,it really helps........