nozzy
K9 Kaki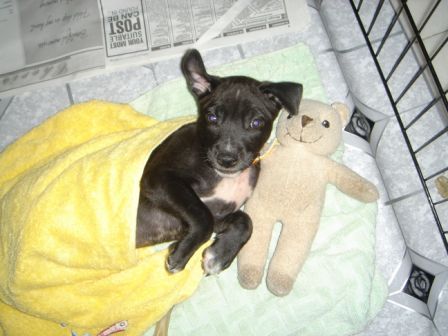 Jan 14, 2005, 6:01 PM

Post #65 of 74 (2769 views)
Shortcut

Re: [sky] Who said mongrels are ugly? [In reply to]
Can't Post

---
Hi sky,

I do agree wif u, i do have a 6 mths old mongrel and now she knows how to sit, hand, down, stay and fetch. Who says mongrels are NOT good?

U ppl out there wif bad perceptions! LISTEN one day i gonna teach my dog to wash the dishes, mop the floor, wash my car, wash her own pooh and other things u all can't imagine. HARHARHARHAR





Well dogs are like human, they can't select/choose to be a pure breed. Like us human we can't choose to be a king do we? ALL dogs are the same! only thing tat differentiate them are the size and look, Just like humans. So if human gets to deserves a chance why not a dog?

ALL living creatures are GOD's creation! so dun damned the mongrels! they are the most prettiest one of all dogs, y? hey pure breed dogs can only be seen as the same old face generation after generation. Try to look at mongrels......SURPRISE from every pup!

nozzy

pantai + chilli = havoc


" Pantai + Chilli = Havoc"