gillian923
K9 Kaki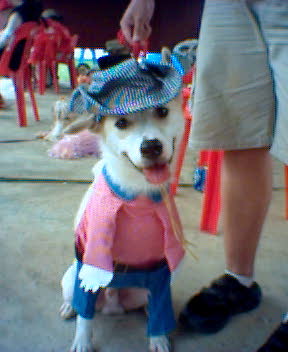 Mar 26, 2004, 6:31 PM

Post #16 of 39 (6197 views)
Shortcut

Re: [Gwinn] NO PUPPY GATHERING ANYMORE?? [In reply to]
Can't Post

---
Hi~ Hi`

Ya, i understand that is a place constrain for dog lovers. If we go to a park or garden, sure someday ppl will complain due to the M'sia culture. I have been to the doggies gathering at my frens hse, which actually organised among ourselve lah, so it's a small group of ppl.

For those in a big group, as wat you suggest that we can rent a chinese school or a field which seldom ppl go then either gather at Weekend morning or weekday nite.

We can also organise different small group like divided into area or breed even topic. For example, monday gathering at PJ area or SS2 ppls, all PJ peoples or who staying at SS2 can go to the particular hse or field; Tuesday gathering for those who have Beagle can go to the particular hse; Wednesday who are interested on the topic of Puppies habit, then can go to the organiser hse; Sat or Sun morning, gather at at School or Padang for those who are interest.

Last time, there is a small group of ppl around the housing area who have doggies will gathering at sat nite at my frens hse, so from there we talked abt our doggies. But, now no more caz few of us already move to other places. So i may suggest that maybe we can try this method and c wat is the result, baru expand to more small gathering party even other field.

I try to look for a field which can suit for abt 100 more duggies, if not mistaken i remember near my hse got one padang that no ppl will go. Will update you soon.