SupaMolly
ALPHA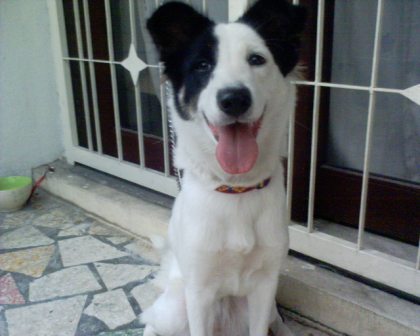 Jul 25, 2006, 8:05 AM


Views: 1104

Re: [Veganology] Action Alert! Cruel Killing of 13 Dogs, Shot to Death by the Malaysian (Seremban) Municipal Council! Sign the Petition Online!

---
u r right my friend!

All animals are living things, and we should respect ALL living things, including plants as well !

Living things mar.. means got feeling, got emotion !

like gila people, no one wants to be gila.. is the environment ! So, one day, if someone turns mad or ur pet turns mad, dont blame the pet ! blame the owner la !
But for humans like muslims, its not instinct to be gila, but is the top authorities who tell them to hate dogs and puppies ! So, blame who? blame the top top authorities who influence and brainwash them !

y i say is not instinct? is because if there is no top top authorities who tell them to hate dogs, they wont hate dogs that much until not hesitate to kill dogs

forgive me for my anger and rant.. for im worried for these man's best friend and furkids ... i really think that there's no humanity... all dogs are animals... pls la pls... who's boikoting who first???

if the council malays don kill dogs, do u think we will say these such hard-to-hear words??? of cos no !!

Molly's blog: mollylicious.blogspot.com




My beloved Molly looks like MooMooo

My beloved Snoopy makes 1 of the funniest beagle in the world

My beloved Lassie is the teh-est sheltie although he is a male !





Molly Gal : 16 June 2007 | Snoopy Zai : 4 Jan 2010 | Lassie Zai : 23 April 2010

| Husky Zai : 24 Jan 2010
------------------------------------------------------------------------------------------------------------------------------------------------------------


Photography Business Website coming up soon ^^