SupaMolly
ALPHA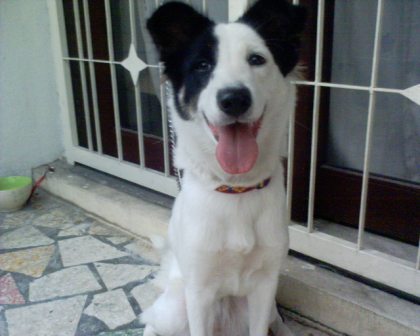 Sep 26, 2006, 4:03 AM


Views: 1074

Re: [mrm9679] Bed Wetting!

---

mrm9679...

if u noticed, i have leaved a comment on your post regarding ur puppy's prob of peeing . anyway, hope that helps

to my surprise, my puppy name Molly also haha! what a coincidence !

So how's she now? still peeing on the bed after few mths now?

to make a dog sleep on beside ur bed, is not easy, as they are used to sleeping on your bed. and they are used to sleeping on your bed, is becos they like it and has a habit ade. so. u must first make then like the place beside ur bed first. if not, they will choose to sleep on your bed for the rest of their life !

to control her bladder, its best not to let her drink before going to bed. have to train her, let her know that there's no water before bed. since ur dog Molly is already 7-8 mths now, then must act fast.

i never crate train my dog




My beloved Molly looks like MooMooo

My beloved Snoopy makes 1 of the funniest beagle in the world

My beloved Lassie is the teh-est sheltie although he is a male !





Molly Gal : 16 June 2007 | Snoopy Zai : 4 Jan 2010 | Lassie Zai : 23 April 2010

| Husky Zai : 24 Jan 2010
------------------------------------------------------------------------------------------------------------------------------------------------------------


Photography Business Website coming up soon ^^