Jean Liew
Dog Kichi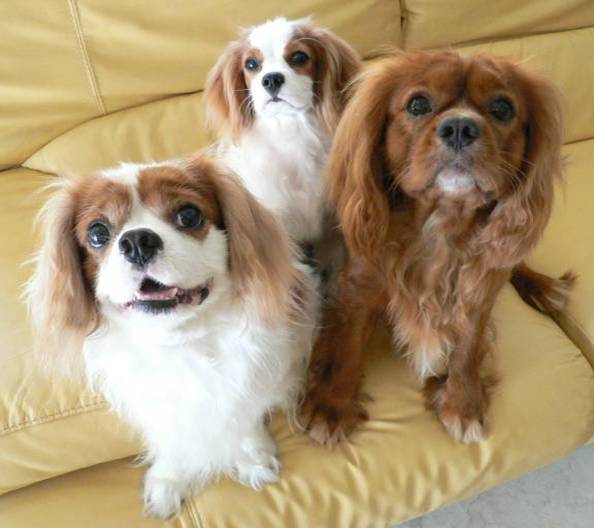 Aug 24, 2004, 9:25 PM

Post #30 of 32 (1024 views)
Shortcut

Re: [bubbles2004] Saint Bernard Anyone ? [In reply to]
Can't Post

---
hi bubbles! well i guess the first thing that comes to my mind is the fact that st bernards and malaysian weather do not go well together. the best thing is to keep them in air-con. there are two types of st. bernards, short -haired and long-haired. the one we mostly see and have in malaysia is the long-haired ironically. well if u can't have an air-con room for them, it is best to keep them fully clipped/shaven (which kind of defeats the purpose of having a beautiful, fluffy st.). it is also costly to actually send them for clipping, unless u can invest in a set of clippers and do it urself. the kennel must also be then in airy and cool. my kennels are built of concrete so it's nice, cool and shady for him. then kennel must also be bigger than normal as it is after all for a giant!

another thing to be prepared for is the big bill for dog food. st. bernards do eat alot and need about 4-5 cups a day. make sure you give split that into two meals a day instead of jiust one, because st. bernards are prone to volvulus which is basically a twist in the intestines. so don't give them to big a meal at one go..... it is also best to feed them good quality kibble to ensure that they do not shed as much hair and their bones and joints stay healthy. because they are such a large breed, they do need plenty of exercise to ensure that they stay fit and their joints stay in good condition. they are prone to joint diseases due to their weight, so be careful not to overfeed them as the extra weight will create more problems for the joints as he ages. i gave my st. bernard glucosamine supplements for his joints which i find is helpful.

st. bernards also have the sweetest and most gentlest temperaments, but they can also be stubborn at times so it is essential to train it as a puppy. because they are so strong and gigantic, it will be really difficult and unsafe to walk an untrained adult st. bernard on the streets. so please train it as a puppy.

umm... wut else.....oh yeah they also drool ALOT!! well mine did anyway. coz of the heat. so be prepared for that! hahaha....other than that, they have the sweetest nature and are a pleasure to own. but again, the most important thing is to keep them cool and ensure they don't overheat. they can easily die of heat stress. and of course it is good if you have a big compound for the dog to wander around in, but even a semi-D compound would be enough, as long as you take it for walks daily. they are definitely NOT suitable for apartments though.

so yeah...hope all that helps to those ppl who are planning to get a st. bernard!