cshellz
Ultra ALPHA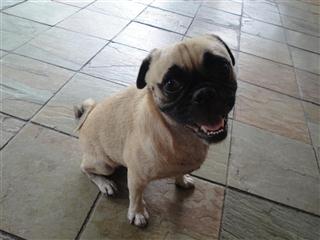 Jul 28, 2003, 3:24 AM

Post #388 of 674 (1849 views)
Shortcut

Re: [ALL] puppy.com.my Get To Know Each Other [In reply to]
Can't Post

---
Hi guys,

Sparkle is not coming for the gathering again this time...

He's wearing the e-collar and is sulking at home and looking angry and sad to make his mummy feel guilty. The evil mummy spends half the time pampering and manjaing him and the rest of the time laughing because he looks like an inverted lamp shade.

No more self esteem already....



1) drew (Hazel, Suki)
2) Khoobg , Mrs Khoo (Ron, Boofie, Mike)
3) cshellz , tyler-myler (Bizkit)
4) minglmy , terryong (Mocha)
5) ginl , James (Biscuit)
6) cdmoo (Rex)
7) Arthur , Sharon (Pepper, Lee Ron, Lee Sha)
8) wkser (Nous)
9) Riccaval , Ashley (Tristan, Bear Bear)
10) (Luckey) Jenn, Chris (Luckey, Brinkley)
11) --> Virtual supporter, Don't collect entrance fee from me but do reserve any FOC PuppyCom gift for me (I'LL BE BACK)
12) nancy (loiloi-shih tzu)
13) serene_kwlim + bf (Jamie & Max)
14) yumiko_masaki + stephanie (mitcher)
15) sweeeng + sister + (Rambo maybe my shih tzu & maltese this time)
16) jnmx (invisible dog)
17) pinky55poo + Mom (Pinky & Baby - puggies)
18) archer (yoda)
19) angekok (donut)
20) xyne + bf (Popeye & Harv)
21) doodle
22) Hunter + Li Ping + Mum
23) rena chow + hubby+ (pixie & howler - min pin)
24) fuikiaw (mushu)
25) kitconnie78 (bibi,mo-mo,gobi)
26) Cherygan + Mike (MouMou,Byron,Wang Wang
27) torochan +abby+(toro-chow)
28) ccsy98 + (Goofy)
29) terry + Billy + See See
30) Elly + Sasha
31) Duke + Oliver
32) NikE + gf (No doggie...)
33) hector + dobby
34) khaykhay + Karen + Celine + Wai Wai
35) Fun + bf + sister (Ruffie)
35) bomberZ + wife (Boo)
36) lghong + (Bobby) 37) Adamchooi + Mary (Cookie - Shih Tzu)
38) Archie/Skye + KBS + Friend
39)(Ausranger) Dorothy + daughter (Niles & Emmy)
40) Kaw Chai + Yoda (PUG)
41) Jerry Hew + Doggie (PUG)
42) Anna + Tobby (PUG)
43) Mdm Yee + Dicky and YoYo (PUGs)
44) Angel+Tony and Tiger (Shih Tzu)


45) Gwinn + Salsa (Lhasa apso)
46) Kowie + Bf + Ah Kow (Min Pin)
47) Gary Lu glsc1 + Storm (Lab)
48) Joyce & Jovi (Shih Tzu)
49) Simon + Mrs Teoh + Dustin ( Shih Tzu)
50) Maymae + BlonDee (PUG)
51) Lynna + David + Ginger (Shih Tzu)
52) Icezcream + bf and Baby
53) Yangyang (Lip Huey) + yangyang(mix breed)
54) Chew and Gino (PUG Again)
55) Myra (Tigger- Aussie Terrier X, Bubbles - Min Pin & Blossom - JRT)
56) raistlin + gf + egon(dal) + jackie (shih tzu mix) 57) angel30 + hubby + (Mia- goldie - pending)


(This post was edited by cshellz on Jul 28, 2003, 3:25 AM)