leecy
Ultra ALPHA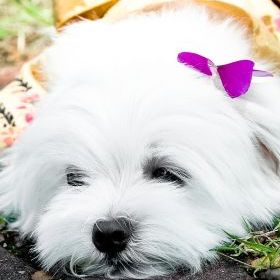 Oct 5, 2005, 1:46 AM

Post #35 of 64 (9383 views)
Shortcut

Re: [zoeilam] Sigh... kids these days never learn [In reply to]
Can't Post

---
YYH,
It's like tat, kids only learn when mistakes happened. If their parents didn't bother to educate or monitor their kids, there is nothing much we can do also.
Sometimes I do wonder why no writers write good story about dogs. Could it be, there are writers who write good story but it was edited out at the end of the day?

I heard about the stray dogs, but I seldom see the gang around Teratai Mewah. I stay there.
I only see the gang of stray dogs at Prima Setapak, near the food courts area. It was kinda of scary seeing the gang roaming around, no idea they are safe or not. But I do wonder why there is such a pack of stray dogs.
Yeah, I can understand about the purebreed thingy. My English Cocker Spaniel is a purebreed, but I didn't buy BB from a pet shop. My brother adopted it for me from someone.
BB is on long term fungal treatment for his infected paw nails. He had it before I adopted him. The vet who attended to BB was very upset about BB's condition cos such a young puppy (then one month) shouldn't get this kind of sickness.
To date, I've spent quite a hefty sum on BB's medical condition. BB tend to get sick easily. Being 1st time dog owner, I would say I've been going in and out of Animal Medical Centre so often that the reception, kennel hands and the MDs there can recognise BB.

Oh dear! Think I've run off from the initial topic of this thread.



I stay at Prima Setapak b4 oso, & used to feed the strays there, well so far for those i met are frenly..

yah agree with u, fact that most of the kids who disturb our dogs are Malays, it seems like instinct or wat??

juz few days ago some malay kids saw my dog & dono y they are so excited & keep shouting dog! dog! 1 of them act like super hero walking forward & forward towards my dog, i rush out & stare at him then he reverse back step by step. these kids have to be fierce to them, no other cures!








Regards,

Yang