jasonghh
Novice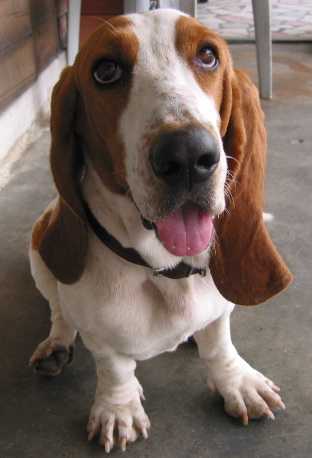 Mar 20, 2004, 7:41 PM

Post #105 of 166 (6919 views)
Shortcut

Re: [doodle] Basset Hound corner [In reply to]
Can't Post

---
HI, Sorry for late reply. I just got back from outstation. I believe when u got this msg, I already on the way with coco to Johor again(3pm). we will be back to KL again latest on monday morning. Anyway Thanks for been kind to offer to look coco for me.

Coco do not bit sandals (hope that this will not happend in future) but she love to bit girl's shoe only.....

. She also "mogok" sometime, look like she is trying to keep fit

. I did the something to her where i have to sayang coco and stay with her till she finishes the food. However, nowadays, i am too busy and not able to wait her finished her food, so i left her alone to have her food. maybe 1/2 hour later if she is not eating or finish, i will keep her food until next eating session. It works. coco now sometime finished in less than 10 min. hahahah...hahah

Anyway, If i am mistake u are staying in Puchong right? Me stay at Taman Tun Dr ismail. Don't worry, coco will not get pregnanat as she just gone tru her periodI last month. We should meet up 1 day. lets work on it ok. btw, i meet KeenHong b4 in 1Utama park on Jan. Our doggies really have to meet up to have fun.