May_raymond
Dog Kichi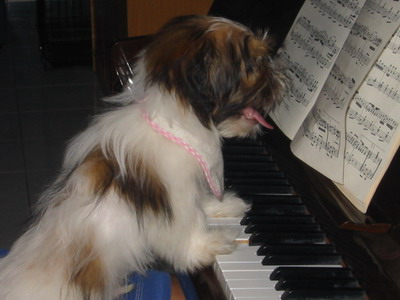 Aug 24, 2005, 11:57 PM

Post #99 of 151 (17007 views)
Shortcut

Re: [musashi] Puppycom A'Famosa Doggie Get Together Day, Oct 15 ~ 16, 2005 [In reply to]
Can't Post

---
Yerr... u guys not going ar... Dino's ok lar... stop growing i think, so short still... always fight with his bro, rascal.

Very buzy at work, raymond too, thats y we stopped jungle trekking, work on saturdays too!! Poor dino & rascal, bet dino missed jungle trekking very much. any change we trek on sunday? hehehehe...

Really excited to join the A famosa trip, too bad u r not joining...so we can just book one whole bangalow for RM640 by our own(without being a member)?

Then i can get other frens to join in right? If my friends do not have dogs, thats ok?