musashi
ALPHA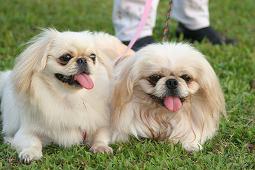 Aug 2, 2005, 11:24 PM

Post #31 of 63 (3534 views)
Shortcut

Re: [MisterStan] Jungle Trekking @ Tmn Pendidikan Bkt Gasing on July 30th, 2005 - ROUND 62 !!! [In reply to]
Can't Post

---
ahaha.. i only got 1 beagle.. if i got 2 beagle, i also pengsan.. hehe..

got another shih tzu at home.. hehe.. where i stay? i stay in bangsar..



If you ghave two Beagle like Henry also not so much problem as Henry have very nice Dogsonality !



I think he's been bully by Snowy and became very good calm dog ..


I am the man with dog's name